What's It Gonna Be? Episode 6 – Get A Hobby
UPDATE: The audio mix was too low, that's been adjusted but the noise in the background is a factor once again.  Sorry, we'll try to sort this out for Episode 7.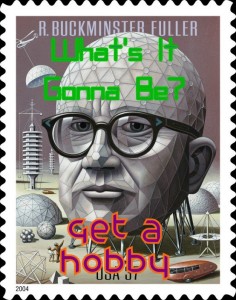 Intro from this short snippet of a documentary on R. Buckminster Fuller.  This is a much bigger documentary about the man that you might enjoy.
Daft.ie Liberty Hall Playhouse.
Emergency motion to protect the Poolbeg Chimneys.
Protect autistic children from wind farms and pylons.
We refuse to link to "news" about Garth Brooks on the off chance that some of whose twats might see this podcast and become confused and angry at our crazy notions.  Needless to say, we're ashamed of a country and a populace that rates this as being more important than pretty much every other facet of life in Ireland.
Remembering Pope John Paul II's visit to Ireland in 1979.
Various articles of coverage of the atrocities in Gaza from The Journal.
Our first Musical break:
Bebo?
Robert Fisk – Why doesn't the media ever mention the lack of progress in the Middle East?
Mark Bittman – Hunger Is A Disease.
Titanfall is an Xbox, Windows Exclusive "for the life of the title."
More Music:
Pope Francis says 2% of Catholic clergy are paedophiles.
Film review section:
Outro Music: